Invented By A Dad
Dr. Keith Alexander is a Professor of Mechanical Engineering at the University of Canterbury, in Christchurch, New Zealand. Over 20 years ago, this father of 3 decided to build a safer trampoline for his family.
Meet Keith
Engineering Excellence
Dr. Keith Alexander continues to play an important role at Springfree. He advocates for the advancement of trampoline safety standards and collaborates with our team of engineers to continuously improve the Springfree trampoline.
Challenging The Industry
We challenge ourselves to identify and solve problems both in our industry and in our own backyard. That's why we believe that delivering the safest and highest quality product is an ongoing commitment to families.
Watch Video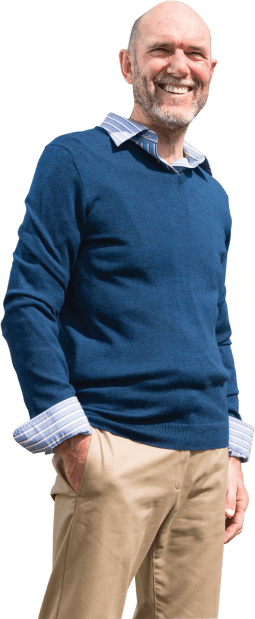 Families Deserve Safe Backyard Play
Our commitment is to build the world's safest, highest quality and longest lasting trampoline to give you peace of mind.